$2.99
Publisher:

Xplicit Press

Edition:

1

Available in:

Kindle, ePub

ISBN:

978-1-62327-298-2
Amazon Kindle
Google Play
B&N Nook
Super Sluts is an Action and Adventure Erotica short story – M/F. This erotica short story contains explicit content, erotic situations, graphic language and is suitable for readers 18 and over.
Some crime fighting super heroines protect their cities, day and night. They seem like such the perfect role models for their line of work until some super villains from their past come forward with tapes and photographs. These diabolical fiends have information that could destroy the reputations of these upright role model heroines: information about the women's private lives, hypocritical actions, and secret sexual exploits with criminals and dirty politicians as well.
The villains promise that they could make all this horrible evidence goes away. Of course, it's going to cost the dynamic ladies some huge sacrifices. And with a rough, take charge villain like Deadhead, they are more than willing to do it, and do it again. Deadhead has plenty of enemies who are willing to try and take him out. He doesn't let that stop him. There are far too many benefits of his nefarious deeds for him to quit now.
Available on Kindle, Nook, Apple & Android Devices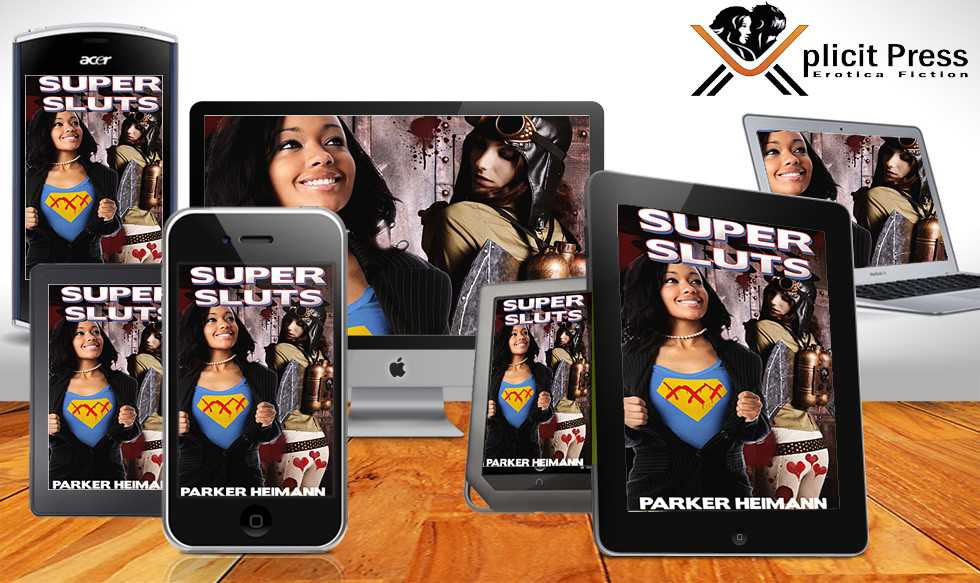 Purchase From Retailers Below: